Architecture has taken its basics from nature, Why not also take the energy from the same source?
The EnPlus approach: efficiency / sustainability of the building is Primarily defined by integrated architectural solutions.
The architecture becomes more complex:
It has to achieve aesthetics / function and, at the same time, provide comfort and efficiency of the highest order, to arrive at "real sustainability" - real benefits for present and future generations.
EnPlus is committed to assist the architects in fulfilling this task.
The ultimate result is EFFICIENT/"GREEN" building:
Building with the ideal internal comfort conditions
Building with maximum energy efficiency
Building with minimal impact on the environment
IT WAS DONE MORE THAN 1000 YEARS AGO (BY COPYING NATURE)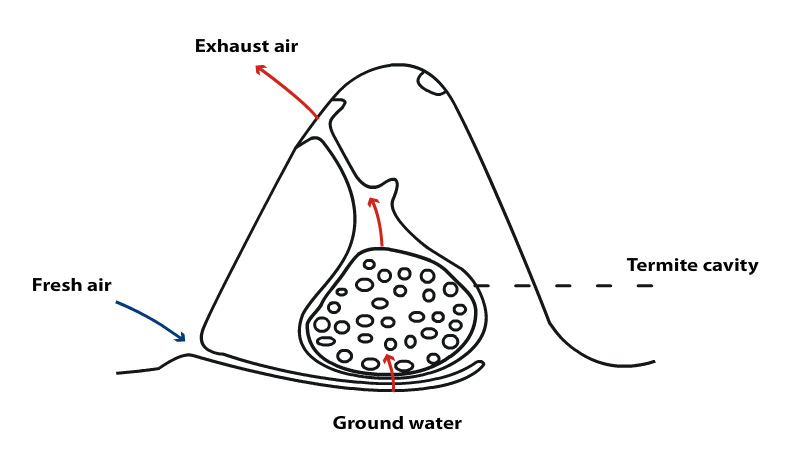 Traditional architecture is North Africa utilizes wind in combination with evaporation cooling to cool buildings.
Earth houses in Gharian, Libya
/Sketch based on a drawing by B. Eng. H. Hooss/
Warm air rises in the large inner courtyard drawing air through the cool access tunnel into the courtyard. A constant cool breeze blows near the entrance to the courtyard.

Typical building configuration in warm climate zones, Gadhames, Libya
/Sketch based on drawing by B. Eng. H. Hooss/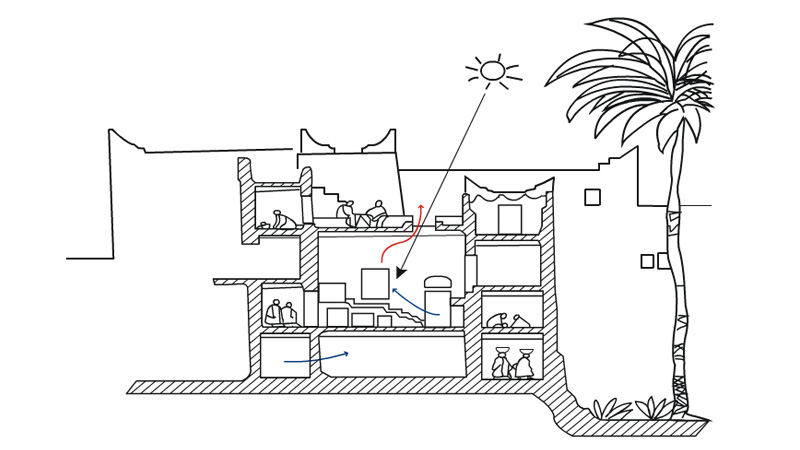 The access and entrance areas are usually covered by buildings.
This creates the impression that one enters through the basement.
Warm air rises through ventilation shafts to the roof and suction
draws fresh air from the entrance areas, thereby cooling the building.